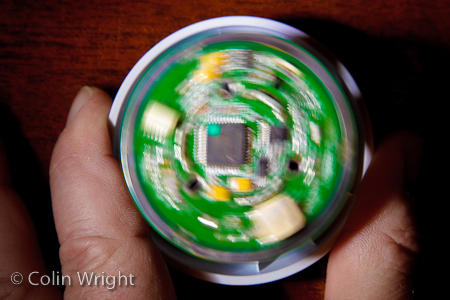 Tonight, I had a little fun. After discovering that my Logitech NuLOOQ puck is no longer supported by Logitech (Boo!), I decided it might make a fun little thing to deconstruct. Within the puck, there's a cool little circular circuit board that, when inverted, rides atop three springs.
This is where the fun comes in.
When the base is held, the circuit board can be twisted, released, and makes for a great bit of circular action that is pretty cool looking on a long-ish exposure.