This week's image is another of several featured images from my trip to the Digital Landscape Workshop Series in Yosemite National Park. I drove from St. Louis to Yosemite in November 2005 to study digital photography and workflow from Moose Peterson.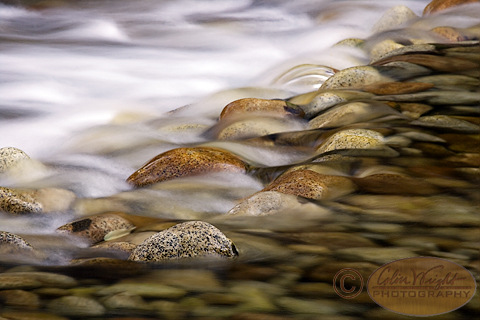 This image was captured on the last morning shoot of the seminar. This particular scene attracted me because of the nice diagonal line through the image, along with the contrast of the rocks beneath the clear moving water and the turbulence beyond.
Tenaya Creek is available in a variety of sizes, with an unframed print matted at 11×14, and framed images at both 18×24 (single mat) and 22×28 (double-matted). Please visit my sales gallery on Yessy if you are interested in purchasing Tenaya Creek.